Do you really know enough about connectors?
Connectors are often used in the power distribution design and manufacturing of electronic devices. Even in daily life, the connector is visible from this.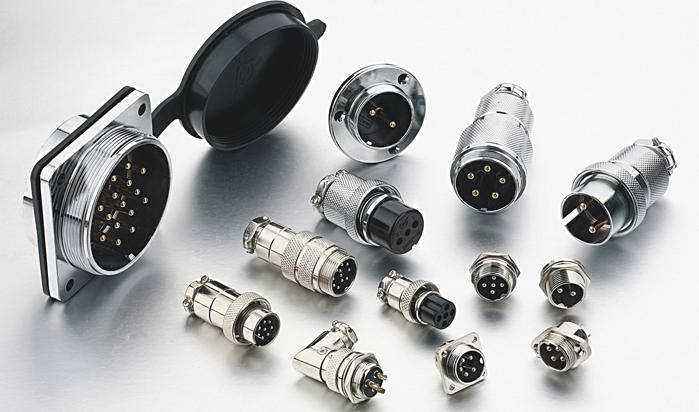 How does the connector work, and what types of connectors are there?
Connector definition
Connectors are an indispensable component in automation technology electronic products. The key is to connect machinery or equipment that is partitioned by decoration, so that data signals or current flow products are interconnected to complete the reservation.
principle
The key of the connector is composed of touch body, conductor and insulator, shell, terminal block and other accessories. The terminal block is divided into pins and sockets. It is an important part of the connector. It generates inseparable touch when plugging and carries out data signals. And the connection of the electric current.
Type of connector
1. Rectangular frame connector
Take the Dsub connector manufactured by Misumi as an example. Dsub series products are the most commonly used small and medium-sized multi-core connectors in the world. High practicability. Except for high-density models, all manufacturers' products can be integrated with each other if they are matched with core numbers.
It is suitable for machines and equipment with mass production plans, and is easy to maintain. Including high-density models, there are 13 types of cores from 9 to 78 cores, and each core has a pin type and a socket type.
Application: At this stage, it is used in various industries such as electronic computers, FA control panels, measuring instruments, communication equipment, etc. It industry FA control panel manufacturing industry Measuring instrument manufacturing industry Communication equipment manufacturing industry
2. Ring connector (aviation socket)
The direct type bolt connection power plug is an example
Connect with the power socket according to the external thread method.
The shell material is zinc-gold aluminum alloy, which is durable.
According to the group outlet method, it can be divided into three types: insulating sleeve, metal hose and plastic hose.
Direct products can be combined with wireless relay type or panel mounting type.
Scope of application: cable connection
3. Polyester connector
Mini-Universal MATE-N-LOK Connector Power Plug Type Shell
Specialty Small and medium-sized, high-density connectors
The power plug-type shell can be additionally assembled with the edge of the pin and the edge of the socket.
UL No.E28476
Basic specifications
Rated voltage   : 7A (at AWG18)
Rated current    : AC600V (UL, CSA)
Available cable specifications: 0.15~2.0Mm2 (AWG26~16)